Roselynn modeling MVS Tights
Site:
http://abbanadph.taobao.com/
Style
: Mostly Casual/Mori Girl
Size Range:
Yo to SD (most options for SD13 girls)
Communication
: n/a (use an agent)
Quality:
5/5
Ease of Payment
:
n/a (use an agent)

Overview:
I have ordered a lot of stuff from MVS in the past, both for myself and for GO participants, so I have had the opportunity to see the items and the quality for myself. I'll link to a few specific items a bit later in the review.
I used taobao trends to order from them.
MVS doesn't have a wide variety of items, and they have a bit less even than when I discovered them awhile ago. What they do have is sewn very, very well. Everything I have gotten or that my GO participants have gotten has been worth every penny.
As of the time of this writing, I haven't yet made my big order to taobao, but when I do I'll be sure to highlight in particularly great items I get from MVS.

Item Spotlight:
This
little black shrug
is actually really cute. One of my GO participants ordered it. It fits F60 and SDgr girls.
These shirts
are light and cute, but a bit snug at the shoulder on anything bigger than an SD10 body. I had ordered the cat face print shirt, but it was sold out. So, I settled for the animal print one.
I have a bunch of these stockings (I think I have a total of 3 or 4 different pairs from MVS, one of which is no longer available on the site). They are great quality, but I did get one weirdly sewn pair of MSD ones.
Those have a really low crotch. It's very odd. My SD stockings are perfect, however.
Find the stockings under the "Accessories" section.
These brown heels are super cute. I bought them in SD16 size for my SDgr girl, but they fit F60 as well.
Find them
here.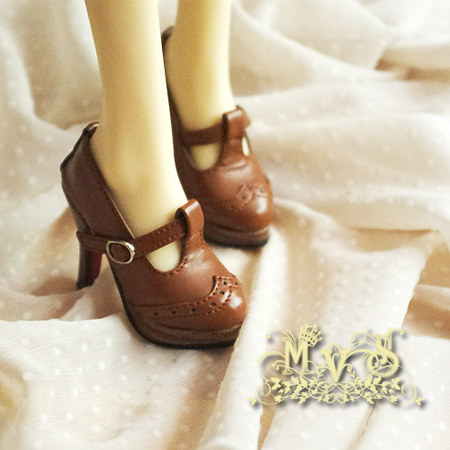 Thanks for reading! I hope these reviews help you find things you like. ^_^